News
Posted at 05/24/2022
Check out the live video of the song "Anno Domini" recorded at Audiolab Extreme Studio in Taubaté. Music is part of our 1st demo-tape recorded in 1994 and re-recorded on our 1⁰ album of 2018 "From Hell" enjoy without moderation. Link: https://youtu.be/Q898dj4euAg
---
Posted at 05/12/2022
Faces of Death – Thrash Metal band from Brazil, formed in 1990, in 1996 it interrupted activities and returned in 2016. in 2017 they released the EP "Consummatum Est" and in 2018 they released the full album "From Hell", chosen by the specialized media among the best releases. In 2020, in the midst of Covid...
---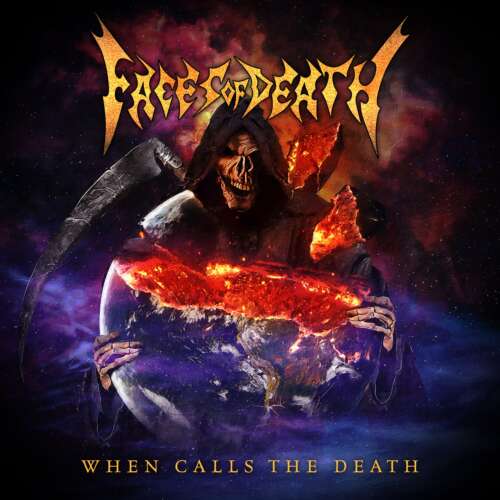 Posted at 04/28/2022
Laurence Miranda (vocals and guitar), Luiz Amadeus (guitar), Sylvio Miranda (bass) and Niko Teixeira ( drums) surprise in new single/clip When a band changes its lineup, the best way to introduce it to the public is to show something new. Thus, Faces of Death debuts its new phase with the single and video clip of...
---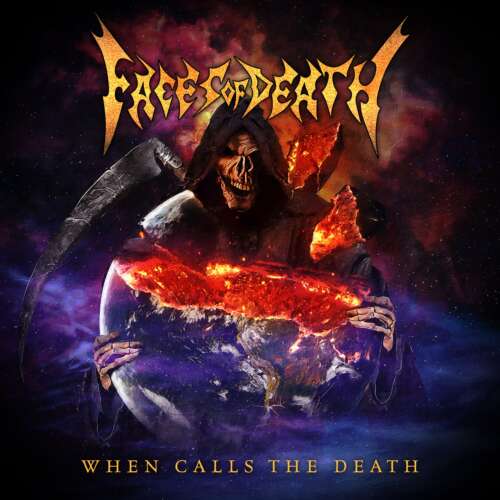 Posted at 04/01/2022
What to expect from the future? Prejudice, intolerance, totalitarianism, abuse of power, religious deception, slave labor, pandemic, war… We are enslaved by social media, which is literally the true prison without a wall. The song "Escravo da TV" by Ratos de Porão" these days would be called "Escravo da Internet". looking like zombie. Anyway…we are...
---
Posted at 03/30/2022
Faces of Death makes the making of the new song "When Calls The Death" available, which will be released as a music video in April and also on digital platforms. Stay tuned!
---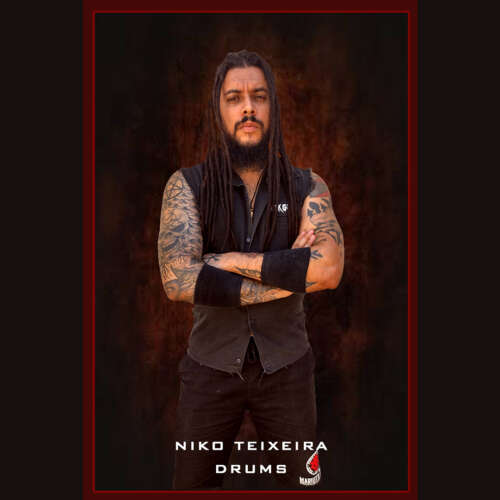 Posted at 03/14/2022
And evolution can't stop. NIKO TEIXEIRA is the new drummer for Faces of Death. Niko Teixeira is a partner/producer at Audiolab Extreme Studio (Taubaté/SP) and produced the video/essay "A Drink With The Death – Rehearsal Live" which was also released on CD by Impaled Records Brazil, Sangue Underground Records and Heavy and Beer. Niko Teixeira...
---
Posted at 01/24/2022
Bangers…today, January 24, at 9 pm, there will be an interview with Faces of Death on Metal Station's YouTube channel. Metal Station welcomes the band Faces of Death. @facesofdeathofficial Formed by Laurence Miranda (Vocals and Guitar), Luiz Amadeus (Guitar), Silvio Miranda (Bass) and Sidney Ramos (Drums), the band has been promoting their latest work, the...
---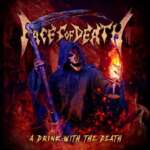 Posted at 01/18/2022
Hellbangers, all right? We are competing in the categories, best album, best vocalist, best guitarist, best bassist and best drummer. Anyone who can lend a hand, we will be grateful. Don't forget that our album (A Drink With The Death) was recorded live at rehearsal. That's cool as fuck! Vote now: https://roadiecrew.com/melhores-de-2021/ Thanks Hellbangers!
---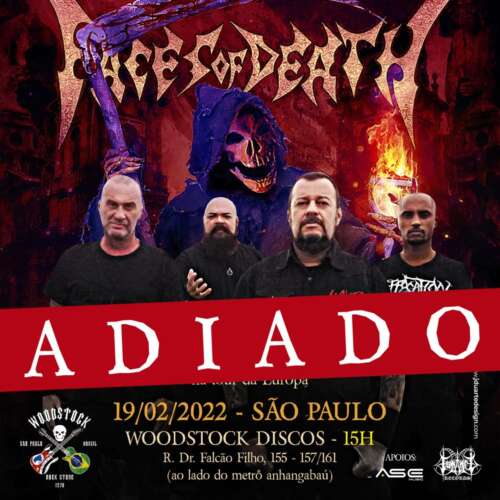 Posted at 01/05/2022
Bangers, unfortunately our show at Woodstock has been postponed! But, we move forward and count on your support! Get the vaccine, protect yourself and stay safe! A big hug to everyone!
---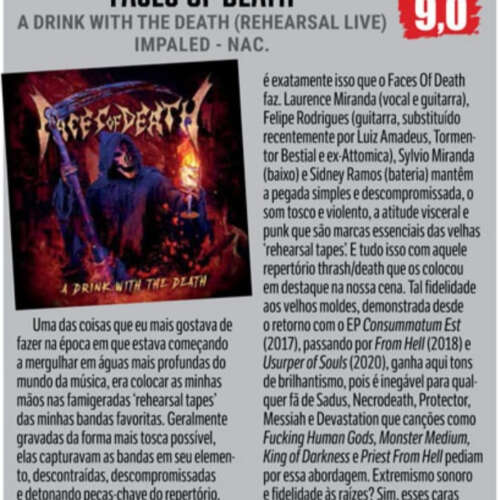 Posted at 01/05/2022
Metalheads, we are in the "Release" section of the new Roadie Crew with a sensational review written by Valtemir Amler. For us it is very important when the critic understands the message that the band wants to convey. We wanted, with the live album "A Drink With The Death", to rescue that essence of the...
---